For You or Someone Close to You.
Doterra Oils are so pure most you can digest.

Essential oils

are relaxing, calming and healing, they

move into the blood stream within 20 minutes after rubbing into skin.

Lavender

is very relaxing, induces sleep and calms the nerves, it works amazingly on many skin conditions.

Kills poisons from stings and plants, a real household must.

Lemon

lift syour spirit, is delicious in water and a great household cleanser, it also helps oxygenate the brain.

I use a drop in a litre of water for a refreshing cleanse.

Balance

as it says; helps balance left/right brain, fantastic for the heart and anxiety and other mental imbalances. All kinds of memory and brain fog issues

Frankincense

the king of all oils use on just about anything, this oil penetrates the blood brain barrier. I love to use it when meditating or severe skin issues. Mixed with lavender and a carrier oil is a great body lotion and may help recode the blood system.

On Guard says it all a real protective blend personally and physically. Anti-fungal, viral, bacterial.

There are so many more healing oils to look at, from toothpastes to face care and nutrients.

​To view oils and place order

click here
​​​

Or order through Natalie she has a comprehensive essential oils book in the studio for you to find oils for ailments.

Oils take 3-5 working days from order to delivery date.

Packages:

1 Private Yoga Session
$100
​

1 Private Yoga Session

1 Healing Treatments

​$180

2 Private Yoga Sessions

2 Healing Treatments

$370

3 Private Yoga Sessions

3 Healing Treatments

​$580

10 Private Yoga Sessions

$950

Yoga Mats

Eco-friendly two-sided yoga mats, beautiful light blue. Memory foam for a little extra padding on the knees.
​$30


Yoga Classes

2 Classes $40
3 Classes $60
5 Classes $100
​10 Classes $180

Retreats

Please Pay into account:

​

Natalie Almond

St George Bank

Bsb: 112879

Account:

Acc: 486 099 097

​

Guided Meditation

This powerful CD created by Natalie Almond, is sure to put you to rest. Balance body, soul and spirit
​Re-Program and heal yourself as you are guided into a hypnotic state.
​$25

Massage Vouchers

Natalie works with nerves, energy, lymph, digestive and muscular systems.

Using a combination of Lymphatic Drainage, Reiki, Thai massage and intuition. Not hard but it moves deep.

​

1 hour $90

1.5hrs $130

Homeopathic Kits

Our bodies are basically a vibration of energy, homeopathy is energy medicine, assisting in healing.

A selection of:

First Aid
TravellersKit
Family Kit

$120
Powered by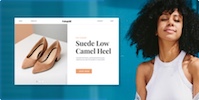 Create your own unique website with customizable templates.