Lymphatic Drainage, Intuitive Healing, Aromatherapy and PrimeTuning Cellular Healing
Natalie Almond has a natural healing talent, with training in Thai Massage, Energetic Healing, Lymphatic Drainage, Digestive Massage and PrimeTuning Cellular Healing (which is still in her learning) combined with her intuitive nature Natalie will help bring the body and mind to balance and health. You feel the energy in her hands as a deep warmth.
​Her treatments are not hard, they are medium pressure and energetically deep, Natalie will help release pinched nerves and blocks in the physical, emotional and energy body as she transfers
energy to you.
​Treatments begin with you choosing a focus to work on, Natalie will talk to your cells to release past and present stresses around the focus. The session then leads on to energy healing/massage.
Treatments for the digestive system relieving nausea, acid burn and constipation; giving energy back the entire body.
Most say her treatments are like no other with great results!

​​

Cost: $90 one hour
one and half hours $135
10 1 Hour sessions $800 to be used within four months
To book please call
​Natalie Almond 0411 494926
​Natalie is also offering wellness packages consisting of one-on-one yoga sessions tailored to your needs combined with massage and energetic healing.
---
Powered by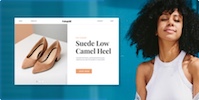 Create your own unique website with customizable templates.