I have put together these four hour workshops to help heal, have fun and feel better than you could have expected by using our natural surroundings.
Our studio is a natural urban retreat situated right on the ocean with fresh air and a serene ocean view.
The beach, park and ocean rock pool are at hand, utilising our environmental gifts enhance a deeper connection to self and your home-Earth.
Too often we disconnect from the seasons as we cool the environment when it is hot, heat it when it is cool and eat imported foods that are not available in our season.
Mother
earth
is healing as gravity pulls from you all that no longer serves and keeps you grounded.
The salty ocean
water
cleanses the skin and releases tensions that life brings.
The
fire
of the sunshine melts away excess nervous energy, giving warmth and vitality.
​Fresh ocean
air
cleanses your body and clears your mind, enlivening your spirit.
These are the elements that create
life
, they all reside within us, when we connect and balance with the same external elements our life becomes balanced.
​
Each retreat will include an activity such as a beach walk, a talk, some yoga and meditation and a picnic lunch. You may add to this at an extra cost; Natural pruducts facial, Massage, Energy Healing.
​These retreats are suited to the stressed out business people, super busy mums and all wishing for a relaxing and re-connecting day.

If you would like to book in a group, please select the event and a date of your preference.
---
Inner Peace &

Vitality!

Do you need to let go of pent up emotions?
Is stress taking over your personality?
Is nervous tension making you feel Nausea?

Practice fun exercises to let go of pent up energy that inhibits your sense of well-being.

Finish with a light meal and tea.

Treatments will be available at an extra cost.

Massage: Lomi Lomi, Therapeutic, Accupressure, Lymphatic, Digestive, Energy Healing, Dr Hauschka Facial, Mio-Facial Facial.

$80
Harmony Day
Tuesday March 21,
​ 9.30-1.30

Ground and Connect!

Are you feeling a little dis-figured?
Do you need to connect with yourself again?
Have you lost confidence?

This retreat will bring inner peace, clarity, and confidence and help guide you into your life direction.

We will allows ourselves time to slow the pace of life to re-connect with us and our surroundings, bringing awareness and realisation to all that lies in front of us. Only then we can make decisions with confidence!

​

​

​$80
Monday July 31st 2017
​9.30-1.30

Sound, Rhythm & Healing

Looking for a little fun?
Need to let go a bit?
Do you have difficulty expressing your true self?

Join us on this fun-filled day, where you will enjoy through fun, laughter and creativity.

Place yourself in the rhythm of life.

Through body percussion, singing, sound release and sound healing.

There's fun time to be had by everyone.

​

$80
Saturday May 6
​ 9.30-1.30

Digesting Food and Life!

​Do you need to improve your digestion?
How much of life and food do you truly notice and absorb?
Do you act and re-act in the ways you wish?

This retreat will take you into a space of digestion, not only of food but life!

Too often we move so fast, not noticing all the special details that we could appreciate.

​

Life is a journey, a lesson and a joyful experience. Once we realize this comfort eating resolves itself.

​$80
Saturday September 16th
12.00-4.00pm

Energy and Healing!

Do you need to heal?
Wishing to learn energetic healing?
Would you like to manifest more for your life?

This workshop will give you techniques to feel and understand energy.

Learn how our thoughts, actions and emotions shape our energy manifesting dis-ease or ease.

Discover ways to direct energy inside and outside the body for healing, growth and creation.

​

​$45
Sunday June 25,
​11.30-1.30
Powered by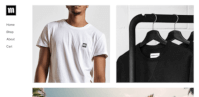 Create your own unique website with customizable templates.